Carol & Kevin Wheeler

Recipients of the 2017 Sports Contributor of the Year Award
City of Cambridge - 44th
Annual Cambridge Sports Awards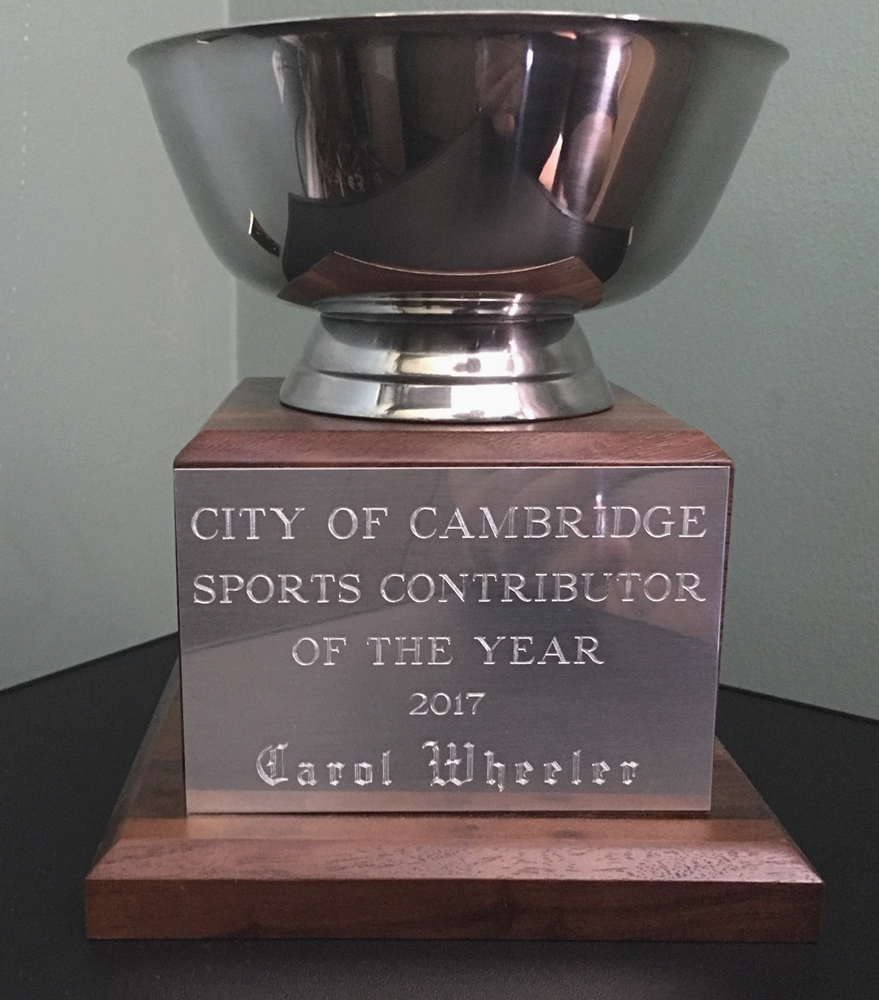 Nov. 3, 2017

Brother and Sister team keep it all in the family. Kevin Wheeler & Carol Wheeler are both certified Skate Canada National Level coaches with more that 55 years of coaching experience between them. As youngsters, they grew up and learned how to skate in the small village of Brussels, Ontario. They were always involved in a variety of sports and they have always appreciated the value of being active participants in sport and within their community. As their skating progressed they spent their Summers, and eventually full seasons, training with the Preston Figure Skating Club (competing nationally and internationally). Now coaching with the club, they bring their expertise, skills, commitment, knowledge and enthusiasm to young and old. Carol and Kevin became owners and operators of the Champions Training Centre in 2004. Development of the athlete has always been their strength. "Our goal is to have each athlete leave our Centre having developed their skating skills to the fullest of their ability and to be better prepared as a person for their next challenge in life." Our school has a unique approach. Working directly with the Preston Figure Skating Club, they have continued the tradition of team coaching. We are very proud to have National, International, World and Olympic coaches at our training site. Our team of coaches work in a "Team Environment". Each coach has specialized skills that they bring to the different disciplines we offer, such as: Singles, Dance, Pairs and Synchro. Kevin and Carol pride themselves in providing a safe, structured and motivating environment for skaters to develop and grow. Both work with all ages, disciplines and levels, from the very beginner to the World Championship elite level figure skater. Their expertise has also become invaluable in the hockey world where more hockey players are recognizing the importance of quality skating skills.
Not only do the figure skaters represent the Preston Figure Skating Club within Ontario, but our competitors also travel across Canada, the United States and abroad. In just the past 2 seasons, our skaters have competed in Japan, Russia, Philippines, Finland, and Germany. The Preston Figure Skating club is extremely well known for its incredible volunteer base. The volunteers are a key part of the team that surround our athletes, providing them with the opportunity to achieve their goals and dreams.
"The Best Amateur Ice Show in Canada" was a nickname given to the annual Preston Ice Show many years ago. This incredible undertaking involves the entire Preston skating family and is the highlight of the season for our athletes. It is a wonderful opportunity for the skaters to perform for and to give back to their community. On March 24, 2018, the Preston Figure Skating Club will be presenting its annual Gala event once again - marking 58 years of performances at the Preston Memorial Auditorium.