Our Testimonials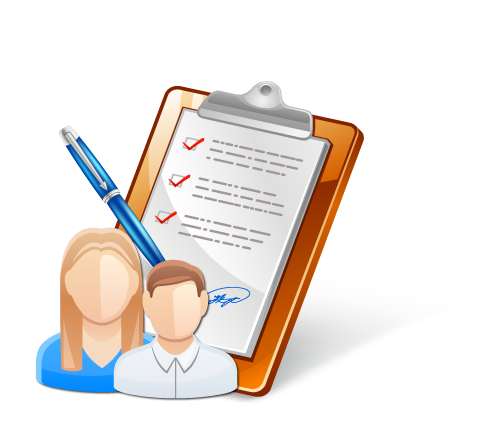 Madeline Rebelo
My name is Maddy. I've been skating with the Champions Training Centre since I was three years old. Ever since I stepped onto the ice for the first time, I knew that I was determined to be better the next time. With the help of my coaches, I've gotten a lot better with that. My friends too -- Without them, I probably wouldn't be where I am today. Other than that, I know a lot about the Champions Training Centre. I know that we are really good a talking and making jokes, and that we are good at cheering each other on, and encouraging each other. But there is one thing I know we are REALLY good at and that is making memories and that means a lot to me. The Champions Training Centre is not only a team, it's a family and I love being part of that family!

Alex Sheldrick
"I came to the Champions Training Centre all those years ago looking for a coach and a partner, but I didn't realize that wasn't all I was going to get there. Partners came and went, but I stayed, because I had found so much more. I had found a home and a family. No matter where life takes me, Champions Training Centre will always be home, because home is where the heart is and my heart belongs here."
Leah Hyslop
Every once in a while, life gets better because you take a chance. Two and a half years ago I was skating at a little club in Flamboro. It was great. I loved it there, but I knew it wasn't going to take me where I wanted to go in skating. So I took a chance. The chance was going to my parents and telling them that I had decided I wanted to become a pair's skater where some guy I barely know will carry me around on the ice, with blades, above his head, with one arm, and the good news mom and dad, is it will only cost you thousands of dollars a year. Do you want in on my chance?
From day one, what I have loved about being part of the Champions Training Centre team is that it has taught me that life is better when you chase your dreams and take chances. Everyday we all come out on the ice knowing that we have to take chances, and they won't always work out perfectly. We all fall, but we all get up. The Champions Training Centre has taught us all to never give up, and to persevere no matter what.
Being a Champions Training Centre team member also allows us to meet new friends, and say goodbye to some along our journey. Meeting friends and having them move on, is part of the price. But for all the friendships that I have made at this Centre it is certainly worth the risk. The best part of having all these friends is that you know at a competition when your name is announced, your friends are there to cheer you on. Through the good skates, and the bad skates, we are all here for each other.
Being at "Champions", we are encouraged to go out there on a clean slate of ice, all alone, and to take chances by doing things we know we haven't perfected. If that's not taking a chance, I don't know what is. At "Champions" we know that our coaches and team mates are there to support us regardless of the results. Because of them, it sure is a lot easier to take the risk.
By taking the chance of coming to "Champions" I have been lucky enough to meet some great mentors in my life, Miss Wheeler, Wheels, and Ms. J., plus, plus, plus...
They taught me how to express myself and perform in front of an audience, and Ms. Hartrick taught me the technical side of skating.
All of the coaches push all of us to reach our potential. We know we couldn't do it without them, and a huge part of the Champions Training Centre experience is the coaches. Wheels ... you've taught me everything I know about pairs. Miss Wheeler ... you just have a way to make ME calm and relaxed like no one else can. And lets be honest, keeping me calm is a pretty hard thing to do. And Mrs. J do you remember the day where we were all complaining about running the huge hill, and then you just joined us ... and you made it look easy. Without you I don't think any of us could get through a long program. When it comes to fitness and pushing through any situation, no matter how tough it is, you are my role model.
At the Champions Training Centre, we are all part of a huge team and we support each other no matter what. Coaches, Trainers, Skaters, Parents ... everyone's together on the journey, and I'm so glad that I took the chance to join the team.

Wesley Killing
"I would like to stay involved in skating as much as I can. Whether it be judging or coaching. One day I would really love to be able to be in charge of my own skating school and allow young skaters to learn as well, as well older skaters to reach as far as they can. I want to be like the coaches I had when I was learning."

Lori & Marc Morin
Our daughter had the opportunity to skate with Champions Training Centre for 7 years both in the single & pairs competitive programs. Beyond the obvious skating skills that were developed over those years, the life skills and values that were obtained were that much greater. She developed confidence, self- discipline, respect for others, and learned to always try your best no matter the situation. The work habits that were developed at CTC continue to serve her well as she has gone off to complete a B. Sc. Degree and now is enrolled in the Doctor of Veterinary Medicine Program at Guelph.
As parents we were always impressed with the coaching staff and their professionalism. As a family, we have made life-long friendships thru her time at CTC that we cherish. We would highly recommend CTC to all skaters.
Aimee Tiggelman
I'm 13 years old and I've been skating with the Champions Training Centre since I was 4 years old. Ever since I stepped on the ice the first time I've been determined to do better each and every time I skate. Even if there's a bad day where you're not landing any of your jumps, just say to yourself you can only try harder next time. Without the help of my coaches or the encouragement of my friends, I wouldn't be where I am today. Everyone is always friendly to you even though you might not be the happiest person there at the rink that day. Champions is not just a skating school to me. It's a family and family makes you happy when you're feeling down, makes you laugh when you're mad or not having the best day, or just comforts you when you're sad or hurt. I joined the synchro team this year and it has brought me closer to everyone on that team. No matter how lonely you feel you know you always have your skating family with you. Thank you to all the coaches who put their time into helping us achieve our goals and make "Champions" a better place. I am thankful to be a member of this Team.
Brett Varley
"How do you balance work, university and skating?
"Well it's good to have a plan going into the season. Hardest thing is sticking to the plan. I'm lucky to have a good group of people to support me. From helpful teachers, my flexible boss, and understanding coaches. It makes keeping up and on task a lot easier".
Mary and John Hyslop
For five consecutive years, our daughter trained under the guidance of Carol and Kevin Wheeler and the team at the Champions Training Centre. During that time, the training exceeded our expectations in every respect. Between the on and off ice preparation, every step was taken to prepare young athletes to compete at the national level and pursue their dreams. Having said that, as parents, it was just as important to us that the environment helped to give our daughter life skills that would prepare her and serve her well for life, long after her competitive skating career. Teamwork, commitment, creativity, goal setting, dealing with adversity, communicating appropriately, openly and honestly ... all these life skills and many more are part of the contribution that Carol, Kevin and Miss J made to the growth of our daughter.
Our daughter has incredible memories of her time at Champions Training Centre. As parents that are now looking back on the experience, we know that the Champions program had an exceptionally positive impact in helping our young girl grow into a healthy adult.